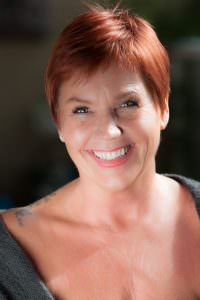 A graduate of Barbara Carrelles' Urban Tantra for Professionals program, I am a Sensual Shaman, and a Third Degree Reiki Master.
As a Certified Massage Therapist (since 1989), I have had the privilege of working on over twenty thousand bodies~ from overworked desk-bound professionals to professional athletes.
As a Domina, I am an accomplished Erotic Sadist with decades of experience in the "darker arts" of BDSM. I specialize in Corporal Punishment, Bondage, Sensory Deprivation and a wide variety of Body Play.
I believe that BDSM is a valid path to self discovery and healing, and that submission can be a path to the Divine.
 Outside of this realm, I'm a classically trained singer, voracious bibliophile, passionate fiber artist, a Virgo with Taurus rising, and an INFJ.  Humor, compassion, intuition, and integrity is integral to my work.
I offer education, instruction, coaching, and professional training to individuals, groups, erotic bodyworkers, and sexuality professionals.
Find my upcoming Bondassage/Elysium Practitioner Trainings HERE
I also offer Private Bondassage For Couples Instruction ~ Find out more HERE
Purchase The Art of Bondassage® Online Course HERE  
Purchase The Advanced Art of Bondassage Video Course HERE 
My book (written with Eve Minax),  Bondassage: Kinky Erotic Massage Tips for Lovers is available HERE.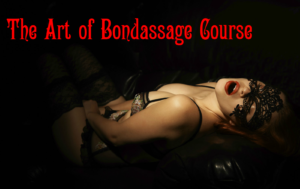 For more information, you may contact me at jaeleen@bondassage.com