Hello … 
My name is Jaeleen Bennis. I'm a sensual domina, professional bodyworker, and the creator of Bondassage® and Elysium by Bondassage®. I've had the honor of introducing people around the world to the fascinating world of kink. Introducing couples to the art of Bondassage has increased their passion, deepened their connection, and spiced up their intimate playtime. I'd love to help you too!
Let me be your guide
Private Bondassage for Couples coaching is a safe, playful, creative way to stretch your intimate boundaries and expand your erotic repertoire. It's a lovely way to rekindle the passion and desire in your relationship. You'll become more sensitive and adventurous with each other as you reach new levels of intimacy and sensuality.
Working with me gives you the confidence and freedom to explore new techniques, new erogenous zones, and delicious new areas of sensory pleasure. And it's all very low-key and comfortable. We begin by getting to know each other over by phone or Skype. We'll then tailor your coaching to your needs and interests and the dynamics of your relationship.
Give the ultimate gift to yourself and your partner
Increase connection, desire, intimacy, and sexual satisfaction with your lover. I'll help you explore techniques you've always wanted to try and introduce you to some you may have never imagined. Working together, we'll explore what experiences you and your partner might enjoy. They'll be delighted with your new skills and that you cared enough to acquire them.
Here are just some of the many areas we can explore:
 Creating a "safe container"
 Reading your partner's body
 Taking your partner deeper with sensory deprivation tools
 Help your partner let go and surrender with innovative erotic bondage
 Exceptional erotic massage techniques
 Beginning to advanced anal play (wonderfully naughty)
 Expanded sensation play techniques
 Delightful nipple play
 Tantalizing to intense genital play (less can be more)
 Sensual body percussion ~ spanking/flogging/paddling/caning/cropping
 "Edge" play
 Loving, nurturing, and deepening connection
Access to our private Couples Resource area (including relaxing, sensual music
 Ninety-minute follow-up call via phone or Skype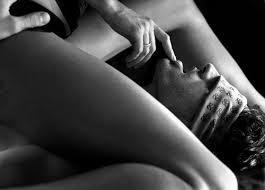 Day-long explorations, two-day immersions, half-day skills-building sessions, and more are all available at my relaxing studio at the beach just north of Monterey, California.  
RATES: 300/hour with a two hour minimum.
I am also delighted to travel to you ~  transportation and accommodations costs apply outside the SF Bay Area.
Email me today, and we'll start looking into possibilities – I'd love to hear about your experiences and interests.  I'm here to help you expand your erotic repertoire, create deeper intimacy, and increase the pleasure and delight in your relationship!
I look forward to hearing from you.
Testimonials
"People express their creativity in many ways and many forms – music, painting, acting. Most people, however, never rise to the level of becoming true artists in their chosen endeavors.  And while they may be very, very good at what they do, most do not rise to the level of true artists. Jaeleen is so creative, so good at what she does, and so sensitive to her client's needs that she is a true artist in every sense. She is the creator of Bondassage, a glorious combination of sensory manipulation, sensual massage, and BDSM, the most erotic single experience I've ever had. What I experienced was truly a transcendent experience for me, and my life has been profoundly changed." ~ K
"We were provided a wonderfully unique and priceless opportunity to learn and share new and profound pleasures with each other.  We knew it would be good, but we had no idea how good it could be. We fell madly in love with each other all over again!" —Tom and Stacey, San Francisco
"The ultimate sensual gift, for you and your partner …" —Doug and Jennifer, Monterey
"It was an amazing experience and a fantastic investment in our relationship. I feel empowered, and my erotic identity recognized and accepted. "  —Lawrence and Celia, New York
"My husband and I came in as complete novices. Jaeleen put us at ease immediately, explaining and demonstrating the endless possibilities … we can't wait for our next lesson!" —Albert and Colette, Los Gatos
"Thanks, Jaeleen, for a wonderful experience. You are kind and warm and an absolute joy. Between your hands and heart, you are a gift to the body, mind, and spirit. I look forward to my next visit. Thank you!" ~  B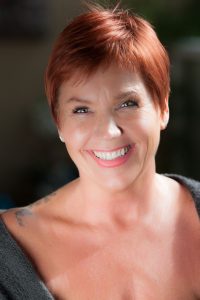 About me: I am the Creator of Bondassage® and Elysium by Bondassage®, a Certified Massage Therapist, Professional Domina, Reiki Master, Urban Tantrika, and Sensual Shaman with more than 25 years of experience. I have extensive training in several healing modalities, including Amma, Swedish, acupressure, shiatsu, deep tissue, sports massage, Reiki, rebirthing, polarity, trigger, active release, Thai, Tantra, and Taoist Massage, Shamanic journeying, aromatherapy, and esoteric energy healing.
I am a graduate of Barbara Carrelles's Urban Tantra for Professionals program. As a Domina, I specialize in corporal punishment, bondage, sensory deprivation, and a wide range of body play. My book, Bondassage: Kinky Erotic Massage Tips for Lovers, written with Eve Minax, was published in 2013. I live at the beach near Santa Cruz, California. Find out more at www.bondassage.com and www.jaeleenbennis.com, or email me at jaeleen@bondassage.com.